Gift Guide | Father's Day | Power and Garden Machinery
Top 10 Power Machinery Gifts for a Power Dad this Father's Day!
Looking for the perfect Father's Day gift? Check out Hyundai Power Products' Top 10 Power Machinery Gifts that are sure to impress any Power Dad. From electric chainsaws to lawn mowers, these gifts offer functionality, convenience, and efficiency. Find the perfect gift under £100 or go all out with our gift suggestions over £100.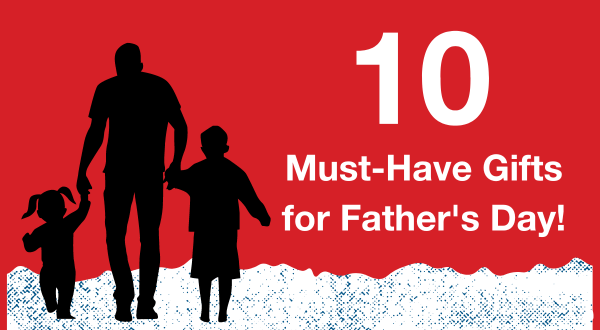 ➡️ Power Machinery Gifts Under £100

1.
Hyundai 2400w / 230V 16'' Electric Chainsaw | HYC2400E

Experience the perfect blend of power, ease of use, and safety features
with the Hyundai 2400W Electric Chainsaw HYC2400E. An ideal gift for
power dads who love working in the garden or DIY projects, this lightweight chainsaw ensures a comfortable and efficient woodcutting experience. Explore its impressive features today! ➡️

2.

Make your power dad's life easier with the Hyundai Leaf Blower/Vacuum HYBV3000E. With its powerful motor and variable airspeed, this electric leaf blower offers exceptional performance, allowing quick and efficient cleaning of outdoor spaces. Its versatility and convenience make it the perfect gift choice for maintaining a tidy garden. ➡️

3

.

Hyundai 32cm Corded Electric 1000W 230V/240V Lawnmower | HYM3200E

Give your power dad the gift of a well-maintained lawn with the Hyundai Corded Electric Lawnmower HYM3200E. This practical and efficient lawnmower is affordable, easy to use, and delivers excellent performance. Say goodbye to tedious lawn maintenance tasks and let this lawnmower do the hard work for your dad. ➡️

4

.

Surprise your power dad with the Hyundai Electric Chainsaw HYC1600E. With its power, ease of use, and practical features, this chainsaw is perfect for maintaining the garden or tackling DIY projects. Its lightweight design, ergonomic handle, and easy maintenance features ensure a comfortable and reliable woodcutting experience. ➡️

5.

Hyundai 250W 25cm Electric Grass Trimmer | HYTR250E
The Hyundai 250W Electric Grass Trimmer HYTR250E is an affordable and practical gift choice for power dads. With its efficient trimming capabilities and lightweight design, this grass trimmer offers a convenient solution for maintaining small to medium-sized gardens. Help your dad achieve a well-manicured lawn effortlessly. ➡️

6.

Hyundai 1400W 3-In-1 Wet and Dry HEPA Filtration Electric Vacuum Cleaner | HYVI3014

Make cleaning tasks a breeze for your power dad with the Hyundai 1400W Electric Vacuum Cleaner HYVI3014. Its powerful performance, versatility, and convenient features ensure a thorough cleaning experience. From wet to dry messes, this vacuum cleaner is the perfect companion for your dad's household or workshop needs. ➡️

7.

Gift Description: Make mowing the lawn a breeze with the Hyundai 42cm Cordless 40v Lithium-Ion Battery Self-Propelled Lawnmower (HYM40LI420SP). This convenient and environmentally friendly lawnmower eliminates the hassle of cables and petrol, offering ease of use and excellent performance for small to medium-sized lawns. With adjustable cutting heights, a grass collector bag with mulching option, and a lightweight design, this lawnmower is a practical and appreciated gift for Father's Day. ➡️

➡️

Power Machinery Gifts over £100

8.

Hyundai 80v Li-Ion Cordless Battery lawn Mower 45cm Cut, batt & Charger Inc | HYM80LI460P

For dads with medium to large lawns, the Hyundai 80V Lithium-Ion Cordless Battery Powered Lawn Mower (HYM80LI460P) is the perfect gift. This mower offers convenience, adjustable cutting heights, efficient grass collection, and a mulching option. With its lightweight design, quick charging, and long battery life, your dad can enjoy a comfortable and efficient mowing experience. Surprise him with this practical and versatile gift on Father's Day. ➡️

9.

Hyundai 38cm Cordless 40v Lithium-Ion Battery Roller Lawnmower with Battery and Charger | HYM40LI380P

Help your dad achieve a perfectly manicured lawn with the Hyundai 38cm Cordless 40v Lithium-Ion Battery Roller Lawnmower (HYM40LI380P). This cordless lawnmower offers convenience, ease of use, and efficient grass collection. With its lightweight design, adjustable cutting heights, and mulching option, your dad will enjoy a comfortable and eco-friendly mowing experience. Make his Father's Day special with this thoughtful and practical gift. ➡️

10.

Hyundai 24 Litre Air Compressor, 5.2CFM/118psi, Silenced, Oil Free, Direct Drive 1hp | HY7524

Give your dad the power he needs for his DYI projects with Hyundai 24 Litre Air Compressor ( HY7524). This compact and powerful air compressor operates quietly, making it perfect for a peaceful working environment. With its oil-free design, portability and versatile applications, including spray-painting, nailing and inflating tires, this air compressor a valuable addition to any workshop or garage. Surprise your dad with practical and reliable gift on Father's Day! ➡️
This Father's Day, surprise your power dad with a gift that matches his passion for power machinery. Whether it's a practical tool for garden maintenance or a versatile cleaning device, these top 10 power machinery gifts are sure to make his day. Choose from the affordable options under £100 or go for the more advanced gifts over £100 to show your appreciation for his hard work. Give your dad the gift of power this Father's Day!
We hope you've found these tips helpful and remember: if you need any further advice, our team of experts is on-hand to help you, so just get in touch! If you have any questions please visit www.thepowersite.co.uk. For expert advice or any questions you may have, you can give us a call on 01437 700 123 , fill out the contact form here or drop us a message on any of our social media pages - Facebook, Instagram or Twitter.