Preparing Your Lawn Mower For Winter Storage
It's the time of year where summer is a distant memory and your lawn mower has earned a well deserved break from mowing the lawn.
When it comes to storing your lawn mower away for winter, some people make the mistake of simply shoving it back in the shed and forgetting about it until the sunshine returns the following year.
Unfortunately, this is not a good idea as it could result in damage being caused to your mower over the cold months.
We've put together this step-by-step guide on how to properly store away your lawn mower to ensure you do everything right.
1. DRAIN ANY FUEL THAT MAY BE LEFT IN THE TANK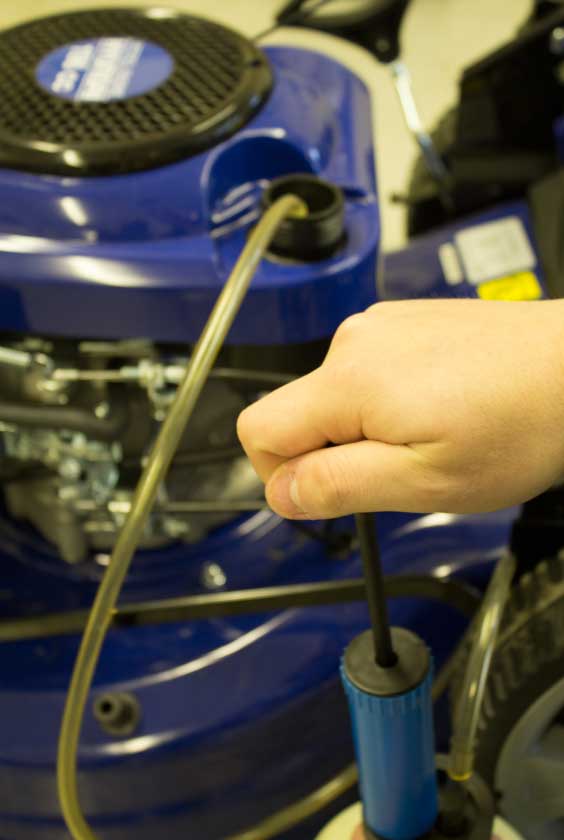 It's never a good idea to store your lawn mower away when fuel is still left in the tank.
Since fuel loses its combustibility over time, you will find you can encounter problems when you try to start your lawn mower up in the spring.
Many people who keep fuel in the lawn mower over the autumn and winter often make the mistake of thinking their mower is broken when they take it back out for the first cut of the year, when in reality the mower simply can't use the stale fuel to start.
You have two options when it comes to draining the fuel: either turn it on and leave it running on idle until it switches off, or siphon the fuel manually.
2. TOP UP THE OIL LEVEL
Unlike petrol, the oil level should always be topped up prior to storing your lawn mower away.
Check the oil level after your last cut of the season and top it up or change the oil as required.
Be sure to always use the highest quality oil as recommended in your product manual.
3. GIVE IT A CLEAN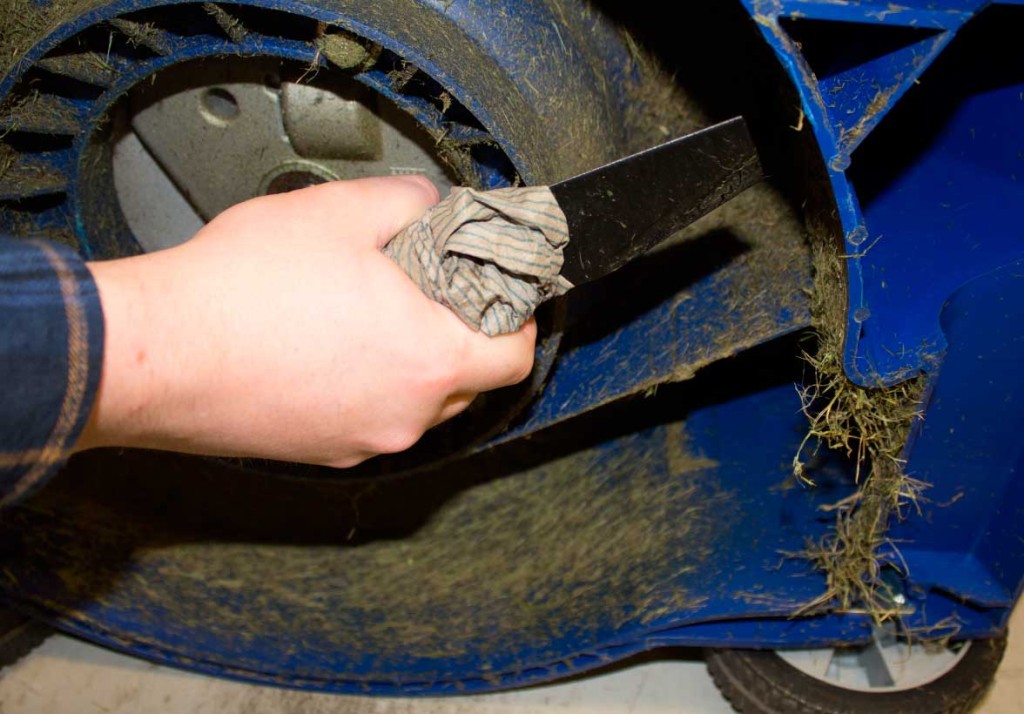 Dirt, grime and grass cuttings can damage your lawn mower if stuck to it for prolonged periods of time, so before you store your mower away you should always give it a good clean.
Remember to always remove the HT lead from the spark plug before doing this to avoid the risk of it accidentally starting.
With a hose pipe, walk around your mower and wash off all of the dirt, then clean the underbody and remove any debris that may be stuck there.
If anything is caught on the blade, you can use a cloth to remove it.
We don't recommend using a pressure washer for cleaning your lawn mower, as the high pressure could cause damage.
4. KEEP IT STORED ON LEVEL GROUND
You should never lean a lawn mower against a wall or attempt to hang it up, as the oil from the sump could flood parts of the engine.
5. REMOVE THE BATTERY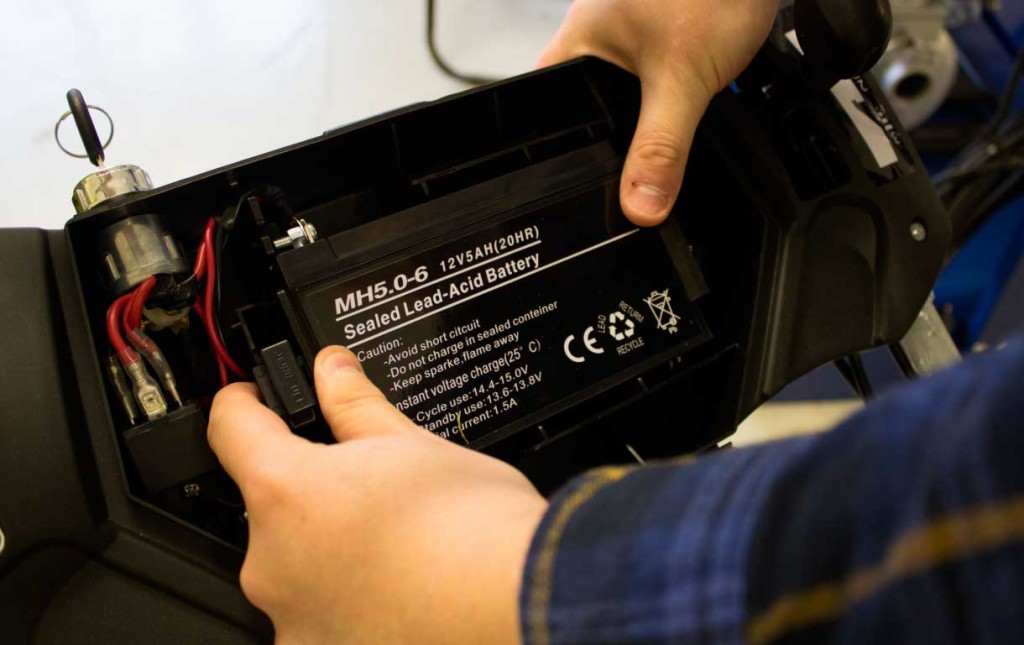 If your lawn mower has a battery for electric start, you should remove it prior to storing it away over the winter.
Freezing weather can cause irreversible damage to the acid within your battery, so to be safe we always recommend storing it in a dry, warm location.
Remove it from your lawn mower and fully charge it, then wrap it in a piece of fabric and place it in a thick box. This should be adequate protection from the cold weather.
6. STORE IT IN A DRY LOCATION
This should go without saying, but make sure the location where you're storing your lawn mower is dry and free from leaks.
You don't want to go to the back of your shed in the spring and find that your lawn mower has rusted.
Covering your lawn mower with an old blanket or similar piece of cloth is a common tactic to add an extra layer of protection from the elements.
NEED A NEW LAWN MOWER?
If you don't think your current lawn mower is going to make it through the winter, you can always browse our selection and find a new one.
We stock lawn mowers all year round, and if you need any assistance with your purchase, please don't hesitate to call us on 01437 700123.