Hyundai HYCM160 Electric Cement Mixer
New for 2018
Hyundai has added a cement mixer to its line up of construction equipment for 2018.
Offering a large output of perfectly mixed materials, the HYCM160 is ideal for small to medium-sized building projects.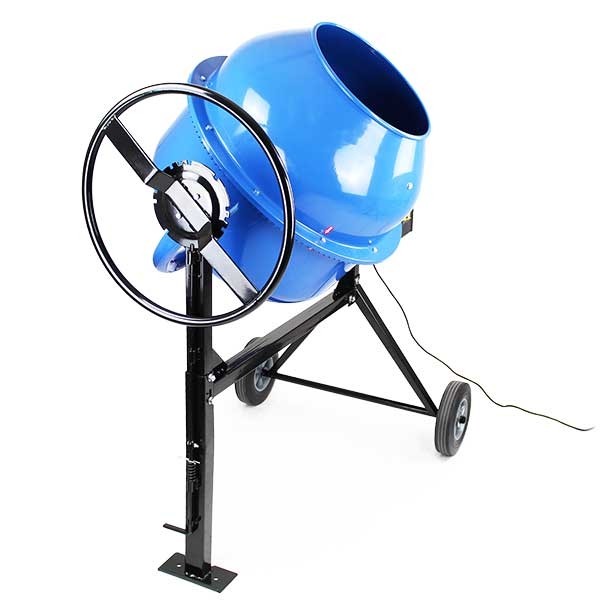 Cement Mixer Specification
The HYCM160 mixer is powered by a 230v 650w maintenance-free electric motor which can be plugged into any domestic 3 pin UK plug socket.
The large 160 litre drum has a mixing capacity of 115 litres and has a wide 370mm drum mouth, making shovelling into the mixer much easier resulting in less waste.
2 gated paddles allow you to make more consistent volumes of cement or concrete.
Ease Of Use
Mounted on a heavy-duty steel frame and 2 puncture proof tyres, the mixer is easy to move around the job site.
The cement mixer has a large ergonomic hand wheel for a smooth tipping action and a simple locking system that can be operated by hand or by foot, meaning emptying the drum has never been easier.
To further add to the ease of use, the HYCM160 mixer fame has been designed to operate at wheelbarrow height.
The HYCM160 is another fantastic addition to the Hyundai line-up and with a very competitive price, it's a suitable alternative to the cost of daily hire.
If you want to inquire about the mixer or any of the other fantastic Hyundai range, then get in touch.