Hyundai Electric Start Petrol Lawnmowers Hit Top Spot
Hyundai hit bullseye with top 2 spots for their electric-start lawnmowers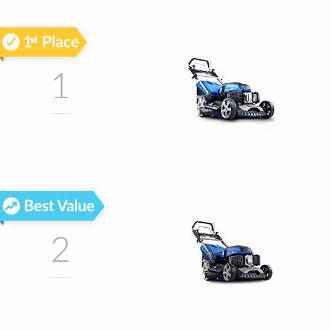 We're exceptionally pleased to announce that two of the Hyundai Electric Start Lawnmowers have been a hit with our customers - so much so that they rank number 1 and number 2 by Best Review Guides.
Unlike many review sites who pay a reviewer to review a product and maybe influence the outcome with a 'little backhander', Best Reviews Guide generate their reviews from 100% genuine customer feedback compiled from many different online selling platforms and retailers.
This makes Hyundai's achievement even more special as their top spots have been earned rather than paid for.
1st Place Lawnmower
Ranked Number 1 Best Electric-Start Petrol Lawnmower
The Hyundai HYM510SPE Electric-Start Petrol Lawn Mower hit the top spot with a massive 9.8 out of 10 based on genuine customer feedback and reviews.
People loved the simple push-button electric start, ease of assembly and the fact that it just works.
Couples with the fantastic looks and the great price, it seems deserving of its top spot ranking.
The HYM510SPE features a wide 510mm cutting width, making it ideal for medium to large-sized lawns.
It is also self-propelled which helps take the effort out of mowing, especially on lawns that have a slope.
The mower also has a simple, single lever adjustment to change the cutting height between 6 different cutting heights from 25mm to 65mm.
A large 70-litre grass catcher with a level indicator and can cut and drop, cut and collect, side discharge and mulch the grass clippings.
2nd Place Lawnmower
Ranked Number 2 Best Electric-Start Petrol Lawnmower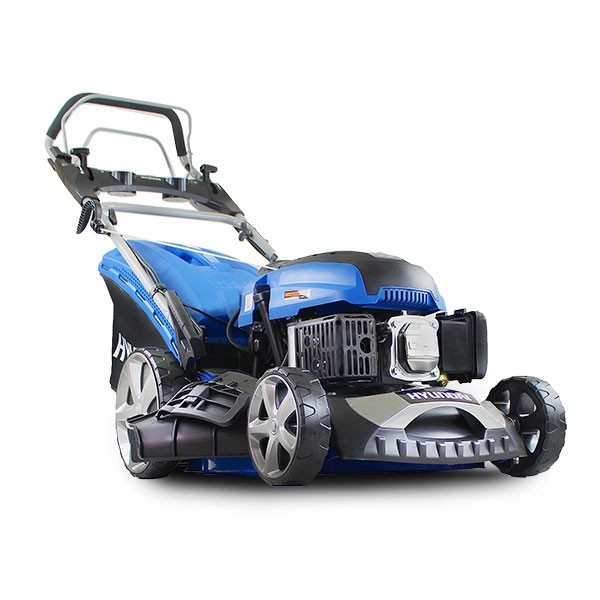 The smaller version of the HYM510SPE, the HYM460SPE hit the 2nd place spot for the same reasons as its larger counterpart but with the added bonus of being one of the best value lawnmowers you can buy, reaching an amazing score of 9.6 out of 10.
Again, the push-button electric start was well received as is the simple ease of use, plus with the 460SPE offering the same features as the 510SPE - you lose nothing in the way of functionality from the smaller size.
The HYM460SPE has a cutting width of 460mm, making it ideal for small to medium-sized gardens and, as previously mentioned, still retains all the other functionality found on the 510SPE - even the handy cup holders.
Don't take our word for it... Trust the customers
So, if you're looking for a new petrol mower or the best value mower on the market, don't just take our word for it - the customers have voted Hyundai to the top spot.
If you'd like to discuss options on the purchase of your next petrol lawn mower, please get in touch.