Diesel Generators: How Much Power Do You Need?
One of the most common questions we get about standby diesel generators is just how much power is required to keep a house running during a power cut.
Understandably, most people have no idea how much power their appliances use on average, so when trying to choose what generator is suitable for powering their premises, they begin to struggle.
Unfortunately, there is no simple answer for this question.
Depending on the age and manufacturer of your appliance, combined with the environment in which you're using it, the power usage could vary greatly.
Generally speaking, modern appliances are more efficient than ever and will be supplied with an energy label – with an 'A' rating being the most efficient.
Calculate the Required Power
There are now a selection of energy metres available which will be able to help you determine just how much power certain appliances use, which in turn can narrow down your choice of standby diesel generators.
Below is a chart which shows the average power rating of the most popular household appliances.
Keep in mind that this is merely intended as a rough guide and you should not base your generator purchase solely off this chart.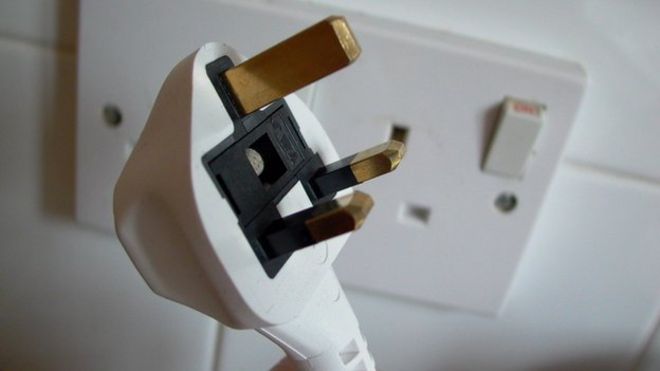 Also keep in mind that a standby generator is designed to keep the essential items in your home running.
During a power cut, most people use their generator to power their fridge and freezer, oven, heating, a few lights and the television.
You could buy a generator that allowed you to take an electric shower at the same time; however, this would add nearly 10,000w to your requirements and cost you considerably more.
We enjoy a shower as much as the next person, but that would be a very expensive wash. Therefore, when calculating how much power you require from your generator, make a list of the essential items you will want during a power cut only.
Finally, we suggest you plan to run your generator at 75% load. This is because many electrical appliances, especially motor driven equipment, will have a high start up current. You should always leave yourself some leeway.
| | |
| --- | --- |
| APPLIANCE | RATING |
| Immersion heater | 3000W |
| Electric fire | 2000-3000W |
| Oil-filled radiator | 1500-2500W |
| Electric shower | 7500-105000W |
| Dishwasher | 1050-1500W |
| Washing machine | 1200-3000W |
| Tumble dryer | 2000-4000W |
| Iron | 1000-1800W |
| Vacuum cleaner | 500-1200W |
| Towel rail | 250W |
| Deep fryer | 1200W |
| Toaster | 800-1500W |
| Kettle | 2200-3000W |
| Microwave | 600-1500W |
| Oven | 2000-2200W |
| Grill/Hob | 1000-2000W |
| Dehumidifier | 300-700W |
| Extractor fan | 25-30W |
| Fridge | 40-120W |
| Fridge-freezer | 200-400W |
| Freezer | 150W |
| Hairdryer | 1000W |
| Heated blanket | 130-200W |
| Plasma TV | 280-450W |
| LCD TV | 125-200W |
| DVD player | 60W |
| Games Console | 50-300W |
| Laptop | 20-50W |
| Desktop PC | 80-300W |
| Tablet (charging) | 10W |
| Phone (charging) | 2-5W |
You can browse our full range of Home & Business Generators here, and if you would like any assistance please don't hesitate to call us on 01437 700123.