Honda Pressure Washers - The Best Cleaning Performance
When we get asked by customers what petrol pressure washer is the absolute best one to get, our answer is always the same: Honda.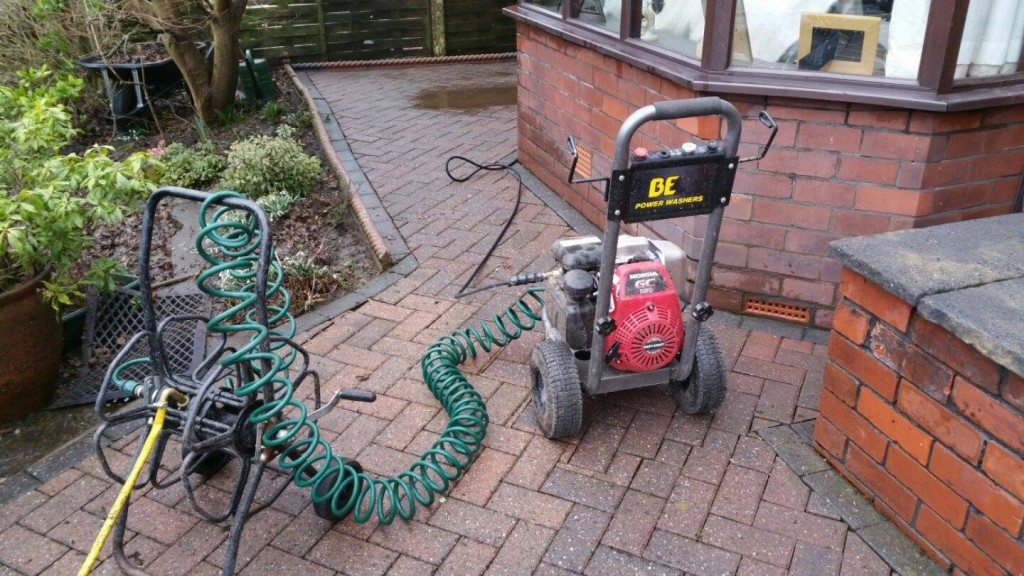 Since the BE Pressure range of Honda pressure washers hit the UK market last year, they've made a huge impact and for good reason.
This series of petrol pressure washers is powered by Honda GC160, GX200, GX270, GX390 and GX690 engines. These are renowned in the power equipment sector as reliable, powerful and efficient, which makes them ideal for powering pressure washers which are built to deal with tough cleaning requirements.
Domestic and Commercial Cleaning Power
The pumps on these Honda pressure washers are supplied by equally renowned manufacturers, Annovi Reverberi and General Interpump.
The combination of the Honda engines and these high quality pumps result in a range which is suitable for both domestic and tough commercial cleaning.
Starting with the compact and lightweight B275HA which produces 2700psi, the top-of-the-line model is the heavy-duty PE-5024HWEBGEN which can produce a colossal 5000psi.
In the domestic market, a Honda pressure washer makes quick work of cleaning driveways, patios, houses, stables, vehicles and more.
In the commercial sector, they're ideal for cleaning farm yards, garages, large transportation vehicles, industrial and construction work sites and more.
The BE Pressure range of Honda pressure washers is extensive, with 11 models in total to choose from. This provides you with more choice than nearly all other pressure washer ranges on the market, allowing you to pick the washer which is just right for you.
We Put Them To The Test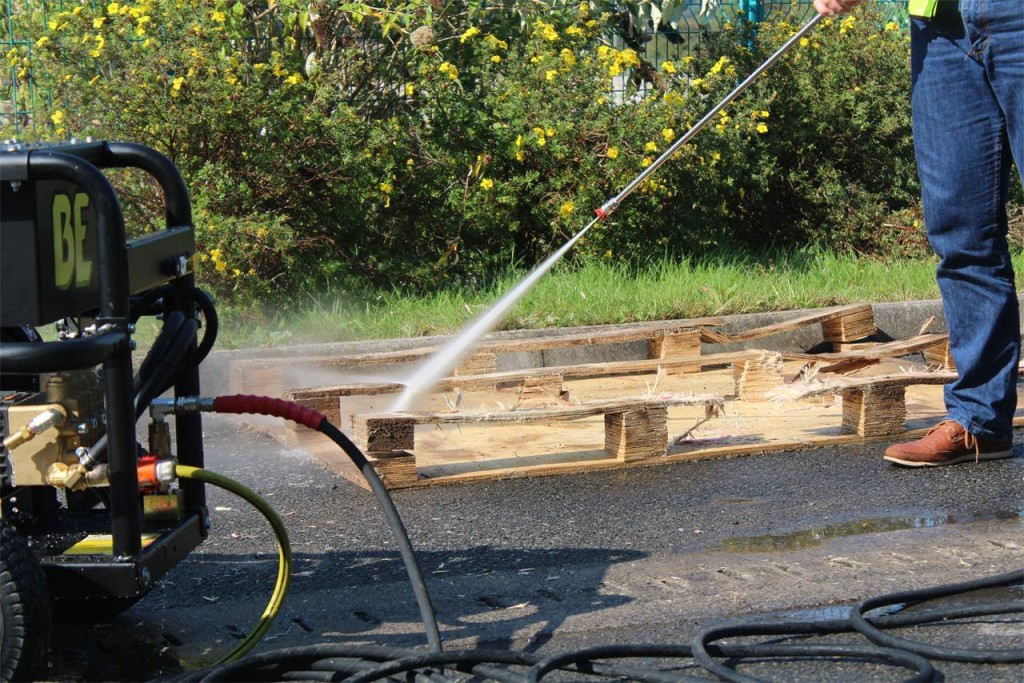 We always test the products that we sell and the cleaning performance of these Honda pressure washers was extremely impressive.
We paired a B2565HA with a snow foam lance to clean a Land Rover in our car park which had a very muddy adventure, and within minutes it was looking brand new.
Next, we wanted to see just how much cleaning power the 5000psi PE-5024HWEBGEN was capable of producing, so we used it to strip rust off some nearby dumpsters.
It was so powerful, we tried it on one of the pallets from our warehouse to see if it would break through it – which it did in under 30 seconds!
Quality Assured
As we previously mentioned, Honda engines are known for their reliability, and Honda are so confident about this that they provide a 2 year warranty on GC engines, and a 3 year warranty on GX engines.
This means you can buy with confidence knowing that, in the rare event that anything does go wrong with your engine, you can get it sorted quickly.
The Bottom Line
Honda Pressure Washers aren't the cheapest available on the market, but they are the very best.
The reason why you pay an extra amount will be obvious in your cleaning results, whether you're looking to make your patio look brand new or clean a large fleet of commercial vehicles.
The good news is that the BE Pressure range of Honda Pressure Washers is extremely competitively priced and you'll struggle to find cheaper in the UK.
Take a look at the full range of Honda Pressure Washers in our pressure washer section and see what machine is right for you.
If you require any assistance, please don't hesitate to contact us on 01437 700123.